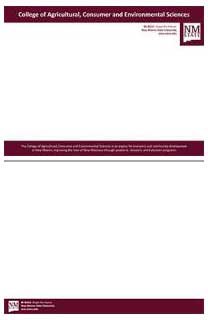 All files updated Oct. 30, 2018 with "BE BOLD. Shape the Future" tagline.
NOTE: For existing PowerPoint presentations, we recommend that you make the following adjustments so that all presentations prepared by ACES faculty/staff are consistent. You may retain the current design you have in place, but please add the following:
FIRST SLIDE:
The name of the College ACES, name of the university, the NMSU logo, and the name of the presentation and presenter with his/her title.
LAST SLIDE:
NMSU logo

Include your contact information (name, college and department name, NMSU, address, website, phone number, email, social media pages, etc.)

Include the ACES statement: The College of Agricultural, Consumer and Environmental Sciences is an engine for economic and community development in New Mexico, improving the lives of New Mexicans through academic, research, and Extension programs.

Include the EEO statement: New Mexico State University is an equal opportunity/affirmative action employer and educator. NMSU and the U.S. Department of Agriculture cooperating.
Moving forward, all presentations you develop should use the branded PowerPoint templates for all slides.
---
For assistance with unit/merchandise logo setups and marketing materials, please submit your request using the following links:
If you have questions, please email Marketing Communications at mktgserv@nmsu.edu or call 575-646-7557.