What is the NMSU Logo Policy?
It is extremely important for all NMSU entities to project a single, readily identifiable image of excellence to the public. Our logo is the common thread throughout all university digital and print communications and establishes credibility immediately.
We therefore have very specific guidelines on how the NMSU logo should be used, when it is appropriate to co-brand, and when a theme logo can be incorporated. Guidelines are available at brand.nmsu.edu and under Administrative Rule 2.80 in the Administrative Rules and Procedures of NMSU.
Theme logos: When planning an NMSU special event (e.g., Homecoming) that may involve a theme logo in addition to the official NMSU logo, the special event planners should coordinate with Marketing and Communications for approval of a limited-use, special event logo. It is not otherwise appropriate for NMSU programs and departments to identify themselves using a specific graphic or logo other than the official NMSU logo.
The advisory logo committee: If any NMSU entity would like to co-brand with another institution or organization, or would like to adopt a theme logo for limited use, please email your request to the logo advisory committee at mktgserv@nmsu.edu. The committee provides assistance and advice regarding the proposed use of the official NMSU logo and/or other protected trademarks.
Are We Supposed to Use the ACES Logo Setups for Our Letterhead?
Please do not use the newly developed ACES logo setups in your stationery (letterhead, envelopes, business cards, labels, etc). They are only intended for use in promotional materials like posters, flyers, newsletter, brochures, etc.

We have developed ACES Word Letterhead templates that you can use and they can be downloaded.
What Information Should Promotional Materials Include?
Use one of the ACES Logo Setups to indicate you are part of the College of ACES.
Include one of the ACES Statements (short or long version) on all multi-page documents. You may omit this statement if you are developing a single-page flyer, postcard, or poster--if space does not now allow for its inclusion.
We recommend that you use ACES Branded templates to produce your promotional materials because they already contain the NMSU crimson, logo and new tagline. To select a template you would like to use, visit Branded Templates.
When preparing the content of your promotional piece, don't forget to answer these questions in your document: Who? What? When? Where? and (if necessary) Why?
Include the ADA statement when an event is open to the public.
If you are an individual with a disability who is in need of an auxiliary aid or service to participate, please contact John Doe in advance at (575) 646-#### or jondoe@nmsu.edu. 


Include the EEO statement on all ACES materials.
New Mexico State University is an equal opportunity / affirmative action employer and educator. NMSU and the U.S. Department of Agriculture cooperating.
Photos always enhance the quality of print materials, so try to include at least one photo. The new collection of high-resolution photos, Promo Photos, on the ACES website is available for you to use. You may also download photos from the NMSU Photo Archive.
Always include contact information: name of staff member, phone number, email address, and website.
Can I Add the Name of My Program to the Logo Setups?
You can add the name of your program beneath the ACES logo setup of your choice, separated by a horizontal rule. NMSU has limited licenses for the Gotham font family. "Open Sans (light and extra bold)/" can be downloaded for free and used as a substitute for Gotham. You can download Open Sans directly from the Google Font Directory. If you're unsure of how to download a font, you can also use Tahoma, which is a standard font and should be on computer.
We only ask that you don't bold the program name, but you can enlarge the font size, like these examples: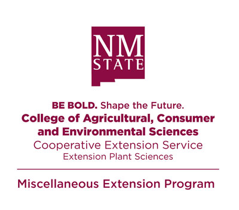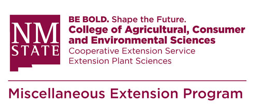 Can I Co-Brand My Program Logo with the ACES Logo Setups?
If you would like to co-brand your program logo with the logo setup, please submit a written request to Yesenia Palma-Dominguez at ypalma@nmsu.edu. Each request is reviewed on a case-by-case basis. In general, we recommend the options listed above pursuant to the NMSU Logo Policy cited above.
You can also use one of the ACES logo setups on the document and then place the name of the program prominently on the page in another location away from the logo setup.
How Can I Use the Logo Setups on Embroidered or Small-Sized Promotional Materials?
How can I use the logo setups on embroidered or small-sized promotional materials? If you need to purchase embroidered materials like t-shirts or caps or materials with a small area for printing like cups, pens, etc., we've developed a collection of abbreviated logos you can download and use.
Preview ACES, CES, and AES abbreviated logos (.pdf)
Does ACES have best practices for developing materials?
This resource covers best practices for creating ACES promotional materials using branded templates, including graphic design concepts and copyright guidelines.
ACES Promotional Materials Best Practices
---
For assistance with unit/merchandise logo setups and marketing materials, please submit your request using the following links:
If you have questions, please email Marketing Communications at mktgserv@nmsu.edu or call 575-646-7557.